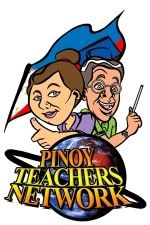 I will be featured as an ULIRANG GURO for the Pinoy Teachers Network. This is the short write-up which I submitted: 

With much honor and pride, I would like to say that I am a Filipino and a Teacher. I am teaching science subjects at the University of Pangasinan at Dagupan City. It is the oldest private university north of Manila. I also prepare learning modules for the Alternative Learning Stream Department of the University. Before teaching in college, I mentored seminarians at the Mary Help of Christians Minor Seminary, Binmaley, Pangasinan. I also do private tutorials for Primary, Secondary and Tertiary levels.  I have been formally in this noble profession for nine years. But practically, I've been teaching and at the same time studying all my life. Because I believe humans are both teachers and students of life.
As a teacher, my greatest accomplishment is seeing my former students do well in their chosen field of work and in their personal life. I see to it that my students are able to accomplish the behavioral objectives- knowledge, skills, abilities, values and dispositions of the course as well as develop critical thinking skills and improve ethical standards which they can use beyond the classroom.
As a teacher leader, I lead by example. I uphold the integrity of teachers with conviction and spearhead activities to improve standards. I also innovate and use different teaching strategies and pave the way for positive educational changes among peers and students. As a teacher learner, I sincerely listen to the students, keenly observe them and animatedly communicate with them with the purpose of learning their idiosyncrasies and their learning behaviors. I also update myself regularly through books and online resources. As a teacher collaborator, I enjoy discussions and exchanging of experiences and ideas with co-teachers. I encourage team teaching wherein I invite topic/subject specialists to my class. I share all my resources and teaching interventions to other teachers without any reservations. After all, we are Filipinos and we are Teachers.
- Simon Francis Blaise R. Vistro